Pictures of Summer just after she came home from the vet's two weeks ago (after getting spayed.)




She looked so pathetic and lonely that I had to put her snowman next to her...you can see she was very appreciative of my effort...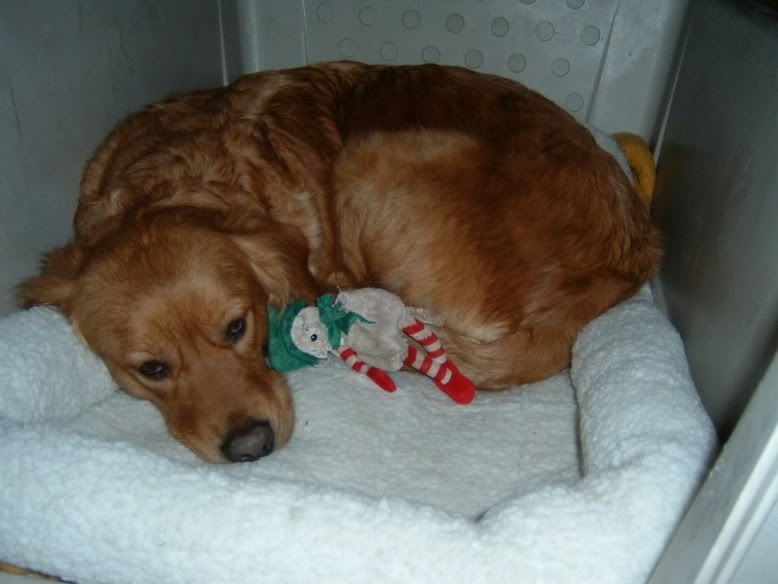 And this one is a couple days later when she's feeling better, though still groggy (she's sound asleep)...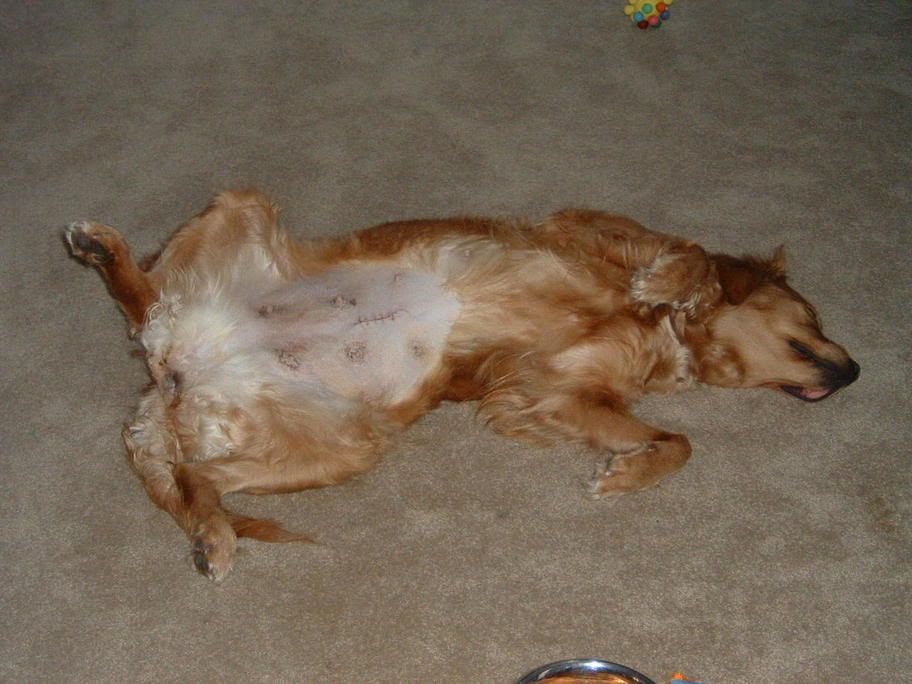 I just took out the stitches yesterday, but don't have any pictures of her nicely healing scar yet.