FINALLY I finished Marrakesh Night Market. I am SO happy that I am done with it. I'm not 100% happy with how it turned out, but I do not CARE, I'm just glad I'm done.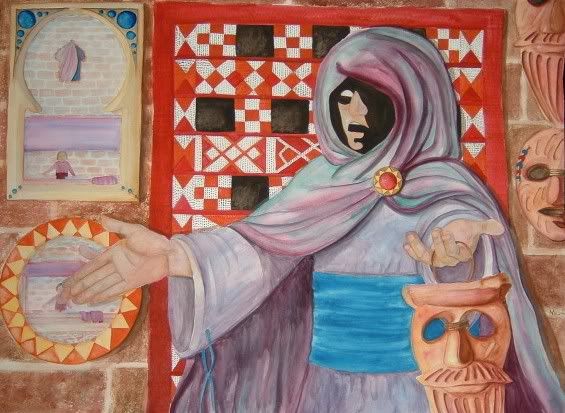 I had to take a pic while mom held it up, so it's a little crooked and whatnot, but no matter. You can't tell, but there's gum arabic on all cabochons to make them shiny, as well as bronze leaf on the lower mirror.

EDIT: I realized after I went to bed last night that this picture was taken before I put the bronze leaf on, so ignore what I said about that. :)

"Would you like my mask/ would you like my mirror/ cried the man/ in the shadowing hood" - Loreena McKennit.